ORGANICALLY GROWN

FAMILY FARMED

REGENERATIVE CERTIFIED
NOT ALL FARMED FOODS ARE CREATED EQUAL
Are you second guessing if you're eating truly clean foods? 
You should feel confident in knowing that you're getting what you pay for.
✘ No GMOs
✘ No preservatives
✘ No synthetic pesticides, herbicides or fertilizers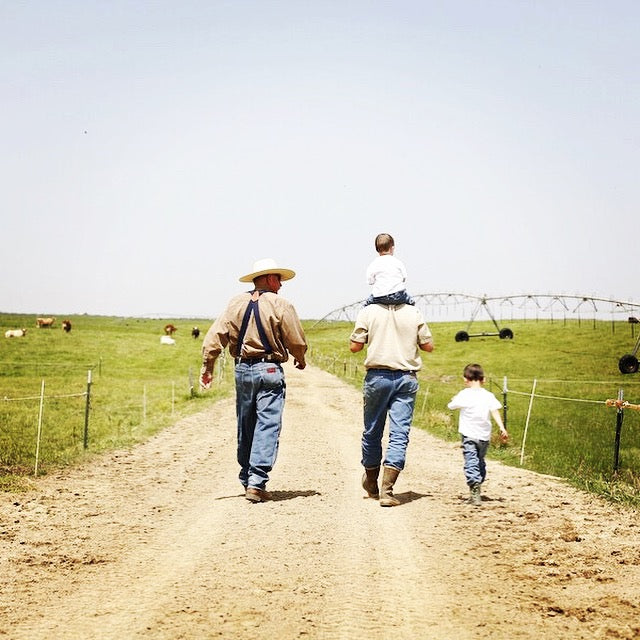 We farm like your health depends on it.
Like you, we want to nourish our families with the highest quality food.
✓ Certified Organic
✓ Regenerative Farm Certified 
✓ Hand-raised and grown from one farm
Shop Now
Shop Our Featured Products
Organic Olive Oil

Organic Almond Butter

Organic Almonds
First certified Regenerative Organic almond farm in the world.

We're paving the way for regenerative almond farming.

Awarded the Leopold Conservation Award in 2020 in recognition of our stewardship to the land.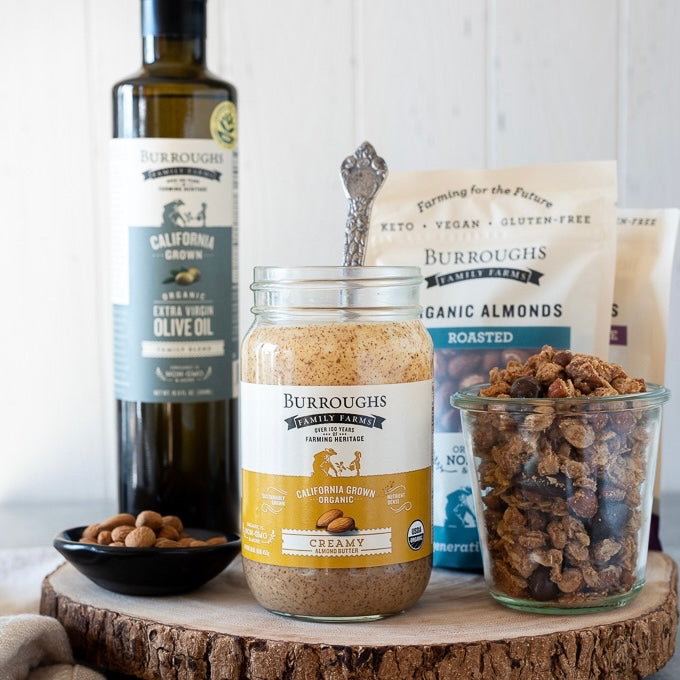 1. SHOP
Choose from our variety of flavored almonds, raw almonds, almond butters, olive oil and more!
2. CHECK OUT
Don't forget to subscribe to get your 10% discount code!
3. ENJOY
Your family farmed goods get delivered right to your doorstep. Carefully hand packaged by a happy farmer.
Reviews
Delicious, high quality almond butter. And I'm thrilled that it is packed in sturdy eco-friendly materials. I'll be back for more!

The Burroughs Family are truly "keepers of the earth". Their Family Blend Extra Virgin Olive Oil has a light, clean taste and I use it exclusively in my cooking. I also gift it to others and everyone raves about it.

Burroughs Family Farm dry roasted organic almonds are the best, always fresh, tasty and packaged with care. Highly recommended for a quick pick me up.
Our future depends on the way we farm now.
Vote for a healthier you and a healthier planet when you buy from a regenerative farm.
RESTORE THE PLANET

NOURISH YOUR BODY

JOIN THE MOVEMENT